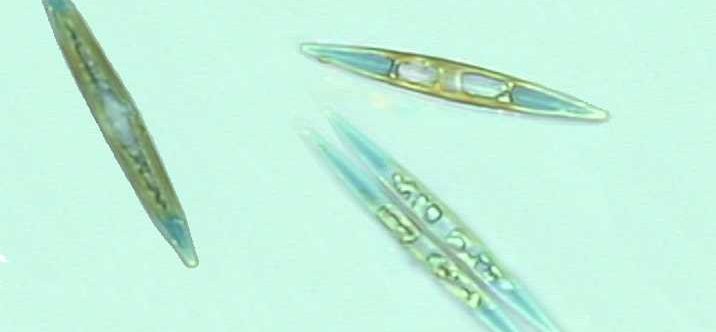 PhD offer: Influence of growing conditions on the quality and quantity of marennin produced by Haslea ostrearia.
07 Avr 2020
Lucie Van Haver
Subject: INFLUENCE OF GROWING CONDITIONS ON THE QUALITY AND QUANTITY OF MARENNIN PRODUCED BY HASLEA OSTREARIA.
Scientific area: Bioprocess engineering
Supervisors: Olivier GONCALVES (MCF HDR, GEPEA, France), DESCHENES Jean-Sébastien (PR, UQAR, Quebec), Anthony MASSE (Dr, GEPEA, France)
Laboratories/Institutions :
– GEPEA UMR CNRS 6144 (équipe BAM) (www.gepea.fr), Algosolis R&D facility (www.algosolis.com)
– UQAR (Quebec)
Universities: Université de Nantes (France), UQAR (Quebec)
Doctorale School : SPI (https://ed-spi.doctorat-bretagneloire.fr/)
Funding: Cotutelle between French and Quebec universities
This project proposes to study the influence of growing conditions on the quantity and quality of extracellular Marennin (EMn) produced by Haslea ostrearia for probiotic applications (prophylactic impact). Indeed, there are still too many unknowns on the growth physiology of this diatom, and on the production metabolism of Marennin.
We will focus more particularly on the resolution of these unknowns in a logic to explain/optimize experimentally the relationships between the culture conditions, the growth metabolism and the biosynthesis of EMn, while verifying the quality of this product in terms of bioactivity (prophylactic impact). The research activity will be carried-out within the framework of a doctoral thesis conducted in both France and Quebec.
Main skills: Bioprocesses, microalgae, Marennin, Aquaculture.
Online submission (deadline 24th April 2020):
https://theses.u-bretagneloire.fr/spi/cde-theses-2020/
Contact: olivier.goncalves@univ-nantes.fr  ;  Jean-sebastien_Deschenes@uqar.ca